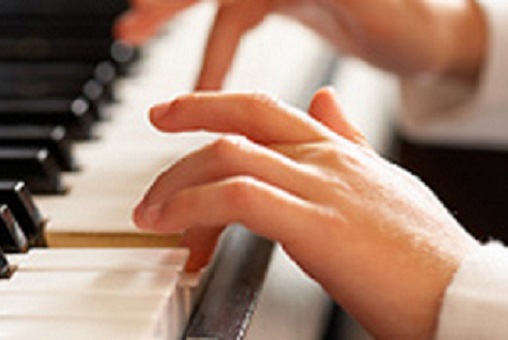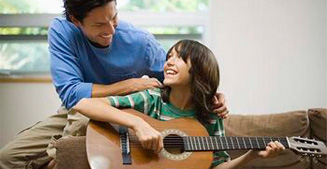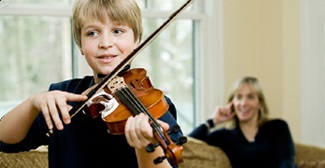 site categories
welcome to our site!
News & events
Welcome & thank you for visiting our page.
Greetings! Welcome to our studio's homepage & to the wonderful & exciting world of music! We're a small family-run music studio proudly serving Summit & Morristown communities. We're passionate about bringing music into people's lives – through teaching, performing & providing opportunities for individuals of various age & abilities to pursue their artistic dreams. Our teachers are competent, enthusiastic & experienced. Our lesson plans are based on methodologies in pedagogy & instrument proficiency developed by the world-renowned musicians & educators, practiced in the US, Europe & Russia, backed by years of experience. We offer opportunities for performance year-round, from the highly competitive regional competitions to friendly, low-pressure recitals for friends & family. We're thrilled to have students as young as 3 years old (in our Kindermusik classes) as well as adult students, beginner to advanced to professionals who continue working on their trade with our Master teachers. Most of all, we are thrilled to do what we do & to provide you with tools to help you accomplish your goals & dreams.
A Message from the Owner:
"To open a music studio was my childhood dream. There was something about spending countless hours on the marble benches of the old music conservatory where my Mother worked; about doing my math homework to the sounds of violin tuning & piano etudes; about family gatherings abundant in singing & playing a full orchestra of instruments – piano, violin, guitar, accordion. Early on, I knew that my life was going to have an extra dimension – that coveted access into the world of music. I started my formal music education at the age of 7 & went on to complete a rigorous curriculum in piano, solfeggio, music theory & history, performing in numerous recitals on a state & national level in the US & overseas. As of today, I have 15 + years of experience in music performance & education & am currently focused on teaching. I'm a passionate believer that the overall benefit of piano study is not even music itself. It is essential life skills acquired in the course of mastering the instrument such as ability to stay calm & focused under pressure; commitment, hard work, and perseverance in the accomplishment of long term goals; improved analytical, reasoning & communication skills; ability to provide & receive feedback; time management, freedom of expression & confidence. Music is a fun, cultural, creative way to develop fundamental life skills for a healthy, balanced & enriched future."
SCHERZO MUSIC STUDIO
458 SPRINGFIELD RD SUMMIT, NJ 07901
415 SPEEDWELL AVE MORRIS PLAINS, NJ 07950
Spooktacular Halloween Savings - Book your FREE interview by October 31 and save 20% Off your first tuition payment!
Instrumental Lessons/ Voice Lessons
Theory/Solfege Classes/Children's Choir/Ensembles
To register, call or email
908-522-0300 / 973-551-7000
Admin@ScherzoStudio.com
FALL REGISTRATION 2016 IS OPEN!
Hi, Scherzo Families - We are announcing the opening of registration for the Fall 2016 semester! The Fall Semester will be 16 weeks in duration & will run from September 1, 2016 through December 22, 2016.
More (click here)
SPRING REGISTRATION 2016 IS OPEN!
Hi, Scherzo Families -
We're excited to announce the opening of registration for the Spring 2016 semester! Our Spring Semester is 24 weeks in duration & runs from January 4, 2016 through June 18, 2016. As always, our current students are offered Priority Registration for the next two weeks. On December 14th, our registration opens to the public. The registration fee for the Spring Semester is $25 & is waived for our existing students who submit their Spring Semester or January 2016 tuition by December 13th. Please note that we're unable to reserve a time slot for you if we do not receive payment by December 21st. More (click here)
Fall 2015 Registration Now Open!
We are writing with some very exciting news. For the Fall 2015 semester, we are bringing 3 amazing new instructors on board! This is a unique and fantastic opportunity to study with an instructor of a very high caliber, international stature & accomplishment, right here at Scherzo. They will all be travelling from New York City & Northern NJ which is a great testament to our school & its standing in the music community. We have no doubt that their schedules will be filling up fast & wanted to extend this opportunity to our existing Scherzo students first & foremost. Registration is now open; we've added a new discount for families who take multiple instruments/lessons; and the teachers' biographies & scheduled hours are below for your convenience. We urge you to take advantage of this amazing opportunity & contact us as soon as possible to reserve your spot!
Summer Registration is Open!
Registration for the Summer Session is now open. We have some exciting classes planned for this summer! Whether you're interested in continuing or signing up for private lessons, want to get started your little ones with the Jr Prep classes, looking for a music or voice camp, or need to refine your solfege & theory skills, our highly qualified & super-nice instructors are waiting for you! Please call to schedule an appointment today!
Registrations are Now Open for Spring Semester Group Classes 2015
Dear Parents!
On February 5th 2014 at 4pm – We'd like to invite everyone to join our JR. PREPARATORY group class. This is a perfect opportunity for your child to explore the world of music first hand & interact with other peers in a fun & engaging atmosphere. Students will learn to sing, play games, learn basic music notation & explore different instruments.
This is a FREE - Trial Class
To sign up for this class please fill out the online form or give us a call: (908) 522-0300
We look forward to making music with you.
Scherzo Music Studio
Location – Summit.
We are now Open for 2015 Registrations.
In 2015 we have new additions to our staff and are excited to offer lessons for: Flute, Clarinet, Saxophone, Cello and Trumpet.
We now offer Therapeutically Informed Music Classes
We strongly believe that every child deserves the gift of music in his/her life. Individual lessons are taught by a qualified and caring instructor.
Please note that the deadline for the MAMTG Competition is January 23rd
Please note that the deadline for the Golden Key Competition is January 23rd
SCHERZO MUSIC STUDIO
SPRING 2015 GROUP CLASSES
Junior Prep
This 8-week class for 4 and 5 year-olds is taught by our highly qualified studio faculty. The classes are small, with 3-5 students per class. Students will learn basic music vocabulary and concepts, beginner theory, and be exposed to a variety of instruments, to prepare them for private lessons. The cost for the entire session is $199. The day and time options are below.
Mondays, 6 PM with Ms. Kristen
Wednesdays, 6 PM with Ms. Kristen
Thursdays, 6 PM with Mr. Nick
Fridays, 6 PM with Mr. Nick
Saturdays, 1:30 with Mr. Phil
Solfege, Theory, and Music History
This 60-minute, 24-week class focuses on music theory, history, and solfege, and is intended to augment a student's private lessons.
Saturday, 3PM with Mr. Phil
Please see the front desk of call 908.522.0300 to register!
Congratulations to this year's TYMA participants
- we had another amazing year, with all six of our participating students placing in their categories! The students below are all taught by Professor Sheyn, and we're sending a huge congratulations to her, too!
Alexander Fox - 1st place
Lynette Gao - 1st place
Faith Guan - 1st place
Benjamin Sun - 1st place
Allison Wang - 1st place
Kayla Wang - 2nd place
have questions? need assistance?
mail@scherzostudio.com
973.551.7000
&nbsp
908.522.0300
458 Springfield Avenue
Summit, NJ 07901
&nbsp
415 Speedwell Avenue
Morris Plains, NJ 07950