We're always looking for talent! If you're a competent musician, who's passionate about music & teaching, please send us your resume! We'll be glad to discuss our current job openings with you.
Email Us: mail@scherzostudio.com
Call Us: 973.551.7000
a few words about us
benefits of music
our teachers
Our Mission
Our Mission is to share our love & passion for music with you. We would like to pass on our knowledge & experience to help you become the best you can be. Whether you're interested in general music education, aspiring to a career in music or just exploring,
we would like to provide you with the tools & the fun encouraging atmosphere to help you get there.
Our Name
Scherzo (pronounced 'skèr tzo') is Italian for "fun", "playful". As a music term, it is used to describe a fast-moving composition performed in a playful, humorous manner, which is often a small part or a movement of a larger work. This name fits us well – we believe that a high quality education can also be engaging, fun, interesting. In fact, a vast selection of research shows that the children learn best through play. Those that grow up with fond memories of music have appreciation for music & art for the rest of their lives.
Our Locations
We have 2 convenient locations – in Morris & Union counties. Our studio in Summit, NJ (Union County) is located right in the heart of the downtown & business districts, 2 short blocks from the train station. We're easily accessible from Highways 24 & 78, minutes away from the neighboring towns of Chatham, Madison, Berkeley Heights, Short Hills & Millburn. Our studio is located on the 2nd floor of the two-story building, across the street from the strand mall & the karate studio. With ample parking available in the garage located behind our building, parents are welcome to wait for their young musicians in our waiting room or enjoy the shops & cafes downstairs.
Our second location is in Morristown, NJ (Morris County). Only a few minutes away from the downtown area, the business district & the park On The Green, we're easily accessible from Highways 24, 287 & 80. Located in the residential area of the neighboring Morris Township, we're only minutes away from Randolph, Morris Plains, Mendham, and Parsippany.
Benefits of taking music lessons go far beyond general music education. Private instruction establishes effective communication, builds character & confidence, teaches hard work, commitment, and time management. Here's what psychologists, researchers & educators are saying about private music instruction:
A few minutes of piano practice daily will significantly improve your child's skills in math & science (Sergio Ferreira, Frances Rauscher, University of California-Irvine)
Music lessons enhance IQ (Research Report in Psychological Science, Vol. 15, No. 8)
Young children who take music lessons show different brain development and improved memory
The article published in an online medical news publication announces that researchers have found the evidence that young children who take music lessons show different brain development and improved memory over the course of a year compared to children who do not receive musical training. After one year the musically trained children performed better in a memory test that is correlated with general intelligence skills such as literacy, verbal memory, visiospatial processing, mathematics and IQ. In the article, Dr Fujioka adds: "Previous work has shown assignment to musical training is associated with improvements in IQ in school-aged children. Our work explores how musical training affects the way in which the brain develops. It is clear that music is good for children's cognitive development and that music should be part of the pre-school and primary school curriculum." For a full article, please click here: learn more
Music Lessons Boost Brain Power
Recent research shows a strong correlation between musical training for children and certain mental abilities. read more
Prof. TATYANA SHEYN – PIANO, VOICE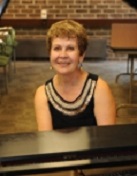 Prof. Tatyana Sheyn has studied at the Novosibirsk & Tashkent State Conservatories where she obtained her Master's Degree in Music Performance & Pedagogy. She has been teaching students of all ages & abilities since 1975 & is one of the most sought-after instructors in our area. Her students continuously place at the top of local, state & regional competitions. Last year alone, her students brought in 6 gold medals! Prof. Sheyn taught at the Calderone School of Music for 15 years & has recently accepted the position with our school. We're lucky & privileged to have Prof. Sheyn teach at our studio!
Prof. LEON SHTEYMAN – VIOLIN/VIOLA
Mr. Shteyman holds a Masters of Music Degree from the Moscow State conservatory. His teaching experience began in 1970 when he started to teach violin, viola, and theory of strings to students in musical schools for the gifted and a local university. He was the principal violinist in the world renowned Moscow Chamber Orchestra for several years, and has played with numerous orchestras throughout his career. He participated in local violin competitions as a performer and as a jury member.
Prof. GIORGI JORJADZE - CELLO
Giorgi Jorjadze was born and grew up in a music family in Tbilisi, the capital of Republic of Georgia. Giorgi started playing cello at the age of 7. He completed his Master's degree at Tbilisi State Music Conservatoire under the guidance of Prof. Tamara Gabarashvili (MstislavRostropovich student and Tchaikovsky competition 5th prize 1966). Giorgi Jorjadze is an active Soloist, chamber musician, and orchestral player. During his professional career he performed in venues such as The Royal Concertgebouw, Konzerthaus Berlin, Festspielhaus Sandburg, European Parliament Brussels. Being 17 years old Giorgi became a member of the Georgian State Chamber Orchestra (1999-2004), under leadership of Liana Isakadze (David Oistrakh Student and Jacques Thibaud Competition Grand prix winner). During 2004-2005 he was a Member of an international orchestra "Philharmonic der Nation en" Hamburg, Germany. In 2005 he continued his career at Tbilisi Opera and Ballet Theater Orchestra as a principal cellist (2005-2015). As a chamber musician Giorgi performed together with Dmitri Berlin sky, Evgeny Zhuk, Alexei Ludwig, Eduard Bruner, Eliso Virsaladze, Gustavo Nunez, and Maria Gutman. Giorgi is a member of string quartet "Iberia and piano trio "Trio Per Te". As a soloist he recently performed A. Dvorak cello concerto with Tbilisi Opera and Ballet Theater orchestra, V. Azarashvili cello concerto with Chamber Orchestra "Concertino Tbilisi", E. Elgar cello Concerto in TV project "Maestro". Giorgi has over 10 years teaching experience, his lessons are tailored to the needs of the student. He truly believes that it is never too late to start, and anything is possible. Nothing is more rewarding than seeing people develop a passion for Music.
SALVATORE PISANO – PIANO/COMPOSITION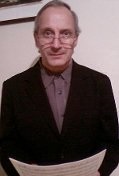 Mr. Salvatore Pisano received his Bachelor's & Master's degrees from the Brooklyn College Conservatory of Music. He continued his studies at the Manhattan School of Music and the Third School where he studied piano, composition & theory. Mr. Pisano is a member of the Leschetitzky. Association & the Associated Music Teachers League. He began teaching in 1979 & continued performing at various venues throughout the Tri-State area.
NICK MALISHCHAK – GUITAR
A graduate of Ithaca College with a degree in Music Performance, Nick has studied guitar with the acclaimed Dr. Pablo Cohen and Dr. Jeremy Harting, and studied theory and history with several other very well known musicians. An enthusiastic young classical guitarist, Nick has performed in masterclasses with The Beijing Guitar Duo, Ben Verdery, and David Starobin. He also performed at a festival celebrating the music of accomplished performer and teacher Steven Mackey. In a non-classical setting, Nick has performed with his rock band at such well-known venues as The Stone Pony, The Starland Ballroom, Webster Hall, The Croc Rock, and Maxwell's, among many others. He has performed extensively with this project as the lead guitarist and lead vocalist, in addition to having recorded two full-length professional albums. Nick has been teaching guitar privately for four years.
GLEN FABISEVICH - PIANO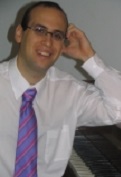 Glen F. is a graduate of the Manhattan School of Music where he studied piano with Nina Svetlanova and Arkady Aronov. Born in the USA to the family of Russian immigrants, he received his early piano training from his grandmother, Eugenia Nurenberg. After completing his studies at Manhattan School of Music, he continued his studies with Madeline Bruser, author of the highly acclaimed book, The Art of Practicing, and more recently, with Elena Kuschnerova.
He has been devoted to teaching students of all ages and levels since 2003. His students have been participating in many competitions, winning various prizes. In addition to teaching, he is also an active performer. He has been enjoying playing chamber music, and has participated in chamber master classes with well renowned musicians such as Glenn Dicterow, a concertmaster of New York Philharmonic. He also holds a position of music director at the Federated Church of Livingston.
JASON O'BRIEN - PERCUSSION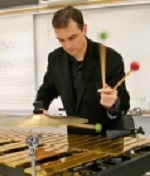 Jason O'Brien earned his bachelors and masters in music from The College of New Jersey and New Jersey City University. During those years he was the principal timpanist with the orchestras and won the2004 The College of New Jersey Orchestra concerto competition spotlighting him as the featured soloist during the spring of 2004. Currently he teaches a wide variety of students as an adjunct at Passaic County Community College, the percussion Caption Head and director of percussion at Bridgewater-Raritan High School, and percussion director at Saint Mary's Elementary School. From 2007-2008 he wrote, directed, and choreographed a percussion show at Six Flags Great Adventure. In the summers of 2013 and 2014 he was cast as the lead percussionist for Oklahoma based Silvertree Entertainment percussion shows in Colorado and Oklahoma. From 2000-2004 he was a member of the DCI finalist drumcorp The Crossmen. As a performer, clinician, and educator he is active across the tri-state area in numerous venues including: Symphony Space, and the Di Capo Theatre in New York City, as well as the County Basie Theatre, and the Paramount in New Jersey.
AZIZA KHASANOVA-MADASKI - PIANO
Aziza is a professional, experienced, award winning concert/rehearsal pianist, accompanist, and piano instructor. She has been playing piano since age 6. She graduated with a degree in Piano Performance from the N.G. Zhiganov Kazan State Conservatory, Kazan, Russia under the mentorship of her piano professor, N.Fomina, who studied at Legend of Russian Piano School under H. Neygauz. Aziza has been performing on stage for more than 15 years as soloist and accompanist with various singers and instrumentalists in Russia, Turkey, and Europe. Besides performing all over the world, Aziza has also taught a various range of students from 5 years old through adult. Aziza recently moved to the U.S. and is very excited to share her experience and love for piano with her students.
OLGA GENSHAFT - PIANO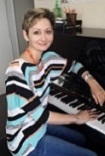 Olga Genshaft- pianist, teacher of theory music and piano, graduated Moscow State Pedagogical University, Russia in 1995, she worked as a teacher of theory music and piano in Moscow in music schools, pianist in Moscow Ballet and Moscow Grand Opera, Olga has been teaching for 20 years and has a full range of experience working with diverse age students.
LEONID RAKHLIN - PIANO/ACCORDION
Leonid Rakhlin- Awarded best teacher of Kazakhstan, composer, major in accordion and piano, orchestra conductor, in 1972 he graduated Chimkent Pedagogical University of Culture, continued to teach college students, after qualifying in Moscow Institute of Culture, he worked as a music teacher teaching accordion, piano and composition, became a music director of Children Dance Ensemble "Aygolek", During 32 years of teaching, Leonid Rakhlin's students won International Competitions in Germany, Russia, Austria, in addition his students became professors in Conservatories in Germany and Kazakhstan, Leonid Rakhlin composed music for symphony orchestra and wrote the book "Developing Methods Teaching of Music" and song book "Astral Kiss".
GRACE LEE - VIOLIN/VIOLA
Graduate of Mason Gross School of the Arts, Rutgers University, Grace Lee has studied under prestigious professors and chamber ensembles such as Orion String Quartet, Shanghai String Quartet, Lenuta Ciulei, Kynan Johns, and Elena Chernova-Davis. Grace has served as the concertmistress of Rutgers Sinfonia Orchestra for 5 consecutive semesters as well as being the 1st place winner in the Rutgers Chamber Competition for three consecutive semesters. Grace was awarded the Summit Music Masters Degree in 2011 and has experience performing solo in the United States, Canada, and South Korea. Furthermore, Grace has performed in reputable halls such as Lincoln Center and NJPAC and works closely with her students to help them win competitions and auditions for distinguished orchestras.
CHRISTOPHER PENA - WOODWINDS & BRASS
Christopher Pena holds a Bachelor of Music degree from Ithaca College where his primary teachers were Dr. Richard Faria and Richard MacDowell. While there, he played in a variety of ensembles including the Ithaca College Symphony Orchestra, Chamber Orchestra, and Wind Ensemble, as well as a number of chamber groups. In 2013, Chris auditioned and was granted a fellowship to attend the Round Top International Festival Institute in Round Top, TX where he studied clarinet privately as well as performed in orchestral and chamber music settings. Along with other members of the festival, Chris was featured on WQXR's Young Artist Showcase performing Igor Stravinsky's Octet for Winds. In addition to performing in solo recitals and competitions, Chris has played in master classes for esteemed clarinetists such as Alan Kay, Jean Kopperud, Laurence Liberson, Hakan Rosengren, Michael Webster, and the bass clarinet duo, "Sqwonk." As a woodwind doubler, Chris has played in the pit orchestra for musicals at both Cornell University and Dominican College. Currently, Chris is a member of the Westchester Symphonic Winds, a community ensemble based in Tarrytown, NY. Chris has been teaching privately for three years.
HANNAH BLACK - VOICE
Hannah Black is a graduate of Manhattan School of Music where she studied with Joan Caplan. There, she participated in the precollege program before going on to complete her Bachelor of Music degree in vocal performance in 2017. Ms. Black has performed in a number of roles at MSM including Valletto in L'incoronazione di Poppea, the First Witch in Dido and Aeneas, and as Franzl/Woodpecker in The Cunning Little Vixen. She is a Gilbert and Sullivan enthusiast having performed Mabel in The Pirates of Penzance and Yum-Yum in The Mikado in her home state New Jersey. She recently made her German debut as Seconda Conversa in Suor Angelica at the Berlin Opera Academy in Berlin. Equally as comfortable with acting, Black has worked with soprano Catherine Malfitano to fully explore characterization and risk taking exercises. Ms. Black enjoys choral singing as well. In 2013 she sang Beethoven's 9th Symphony with the New York Philharmonic under the direction of Alan Gilbert. In 2015 she sang Verdi Requiem at the Cathedral of St. John the Divine under the baton of Kent Tritle. Speaking highly proficient German, she is greatly interested in German lied, opera and operetta. She learned the language while attending Middlebury College German for Singers in 2016 and continued her German studies at Columbia University. Ms. Black is a advocate of healthful vocal technique and enjoys seeing the joy that singing brings!
JIHYEON ("Celina") BERMAN - CELLO
Mrs. Jihyeon Berman is an active cellist, soloist and chamber musician who began studying cello at eleven years old. Jihyeon was trained as a classical cellist at Sunhwa Art School and Sunhwa art high school, before making her first debut at age fifteen at Kumho Art Hall in Seoul, Korea. She won many major music competitions in Korea such as: the Korea-Germany Brahms Competition, the Korea-USA International Competition, and the Mozart International Competition. Jihyeon came to New York in 2009 to study with Fred Sherry at the Mannes School of Music, where she received the Merit Based Scholarship for both her Bachelors and Masters of Music, as well as graduating with honors. Fred Sherry and Jeffery Zeigler taught her cello. She studied chamber music with Carl Schachter, Victor Rosenbaum, Edna Michell, Hiroko Yajima, Daniel Phillips and Todd Phillips of the Orion String Quartet.
With her passion of teaching music, Jihyeon started teaching cello lessons in New York City in 2009 and teaching in her Queens studio from 2012. Jihyeon began hosting an annual student concert in Manhattan from 2011 to give her students formal stage experience. Working with private cello students and conducting youth orchestra for 9 years has given Jihyeon an incredibly strong teaching background. Her students are actively performing in orchestras such as the Metropolitan Youth Orchestra in NY (MYO), New York Laboratory Orchestra (NYLO), and Inter School Orchestra in NY (ISO). They have also received excellent grades from the New York State School Music Association (NYSSMA) and been accepted to preparatory schools in New York City.
STANKA LAZEVA - PIANO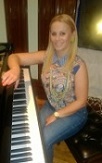 Stanka Lazeva is a graduated pianist at the Music Academy of State University ''St. Cyril and Methodius'' in Skopje, Macedonia.She is a well-recognized educator who has been teaching piano in elementary and high school for over 17 years. Mrs. Lazeva has received more than 80 international and national awards with her students, many of which are for first prize, second prize, and special awards. Her students regularly performed in many concerts, festivals, and competitions.   During her pedagogical work, she received many recognitions in Europe -Serbia, Slovenia, Bulgaria, and Macedonia. These included certificates for excellent pedagogical results on music competitions, diplomas for progress and development in music field, contributions to the discovery and development of young talents, and certificates for attending seminars by eminent pianists. Mrs.Lazeva participated in the creation of the piano teaching program of the Ministry of Education in Macedonia, professional lectures organized by the European Piano Teachers Association, and training for new interactive teaching methodologies and e-Learning.   Mrs. Lazeva has been a professor of piano and chamber music at the State Music School Center "Sergej Mihajlov" in Macedonia, and was also a mentor of lectures for new teaching methods, organized by USAID and the Macedonian Ministry of Education.   In addition to teaching, Mrs. Lazeva performs as a piano accompanist. She is a commission member for the National competition (EMCY), organized by the Association of Principles and Teachers of the Music and Ballet Schools of Macedonia State Contest for Young Musicians and the Association of Directors of Music Schools.
NATALIE TYSON-MULTHAUP - VOICE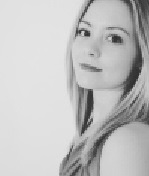 Natalie Tyson-Multhaup is a graduate from New York University with a Masters degree in Classical Voice Performance as well as an Advanced Certificate in Vocal Pedagogy. She currently teaches voice lessons part time at New York University as well as Libero Studios NYC while continuing to pursue a career in performance. Natalie was most recently seen performing with New York Lyric Opera at the Carnegie Hall Gala singing the roles of Susanna and Gretel in scenes from Le Nozze Di Figaro and Hansel und Gretel. She also sang the role of Virtue in New York Lyric's staged production of L'incoronazione di Poppea. Additonally she performed in the Kurt Weil Review of There Once was a Girl Named Jenny at the Provincetown Playhouse in New York City, and as the First Spirit in NYU's production of Cendrillon by Massenet. Natalie performed the role of Meg in the University of Kentucky Opera Theater's production of Phantom of the Opera and Isabelle in Pirates of Penzance. Under the direction of William Lewis, Natalie sang the role of Iza in La Grand Duchess de Gerolstein in Perigeux, France. Additionally, she has played the role of Susan in Big River with Cincinnati Landmark Productions and has appeared in the UKOT productions of La Boheme, Romeo and Juliet, Falstaff and It's a Grand Night for Singing. Natalie has performed with the International Performing Arts Institute in Kiefersfelden, Germany, with Emerald City Opera in Steamboat Springs, Colorado and with Cincinnati Conservatory of Music's Summer Studio. Natalie recently received her Yoga teaching certification at Yoga Vida NYC and loves to incorporate movement and body work into her lessons.
ROBIN GIESBRECHT - PIANO
Praised for his "stunning bravura and seemingly unlimited virtuosity" (Epoch Times) and "nimbleness at the keys" (Cologne-City News), German-Bulgarian pianist Robin Giesbrecht has been celebrated internationally with a career reaching mature artistry. Since winning the International Grotrian-Steinweg Competition and the NDR Arts Prize, Mr. Giesbrecht has enjoyed performances with orchestras throughout Europe, Asia and North America, including debuts with the NDR Radio Philharmonic. Robin Giesbrecht's recital performances include critically-acclaimed debuts at the Hamburg Philharmonic Hall, Carnegie Hall's Weil Recital Hall, Beijing's National Conservatory Recital Hall and a performance of his own piano concerto at Lincoln Center in 2015. His chamber music collaborations include performances with the famed Szymanowski Quartet. He has performed at music festivals such as Music Academy of the West, Oxford Philharmonic Piano Festival, Piano Texas, Menuhin Festival in Gstaad and the Sommerakademie Mozarteum, Salzburg. An internationally renowned pianist from a young age as a first-prizewinner at the Rotary International Competition in Essen and the National Junior Competition of Germany, Mr. Giesbrecht became a student of famed pedagogue Karl-Heinz K&aumlmmerling at the age of 8. In 2006, the Austrian TV channel ORF filmed in honor of Mozart's anniversary a movie in which Mr. Giesbrecht, dressed as Mozart, performed on Mozart's original pianoforte in Salzburg, an event that was broadcasted worldwide. In 2008, the German TV channel WDR made a documentary about the life of the young pianist. Robin Giesbrecht, a Steinway Artist, was awarded the Vladimir Horowitz scholarship at the Juilliard School as a student of Jerome Lowenthal and Joseph Kalichstein, where he received his undergraduate degree. He recently graduated as a scholarship student from the Yale School of Music, where he studied with Peter Frankl.
KLAJDI CERRIKU - ACCORDION, PIANO, TROMBONE
Klajdi Cerriku is a conductor, accordionist and trombonist.He received his Master's degree in Music Conducting at the Art Academy in Tirane, Albania.He is the winner of 1-st prize International Competition Accordion Spring-Plovdiv-2003, member of UNESCO. He realized a number of concerts with various orchestras such as: Onufri Art School Orchestra, Art Academy Symphonyc Orchestra, String Orchestra Of University of the Arts, Albaniana Accordions Orchestra, etc. He is also the lead organizer of a number of cultural activities for children. Mr. Cerriku is Accordionist of Pop Accordion Orchestra, and member of the American Accordionists Association. He participated in International Festival REMUSICA, 13th Festival of Wind Orchestra "Diko Iliev" , International Human Rights Film Festival. He is an accomplished accordionist who has performed at the Symphonyspace, Montclair State University. Currently Mr. Cerriku teaches accordion, trombone and piano in New Jersey.
CLAUDIA ORCI - EARLY CHILDHOOD EDUCATOR
Claudia was born in Mexico City, Mexico. Coming from an Advertising/Marketing family she picked that route, studying Business Administration in Mexico City, where she joined the University Choir as a Soprano and took guitar lessons. After graduating she moved to Los Angeles, CA to start her business career. She worked for companies such as The Coca-Cola Company, Citibank and Ogilvy & Mather. In 2010 she moved to New York City with her husband and kids and that is when she decided it was time for a different path. With a strong passion for music fueling her decision, she became a Licensed Kindermusik Educator. Being that she is bilingual and grew up in Mexico, she also created a Spanish Speaking Music Class for children "Canta Conmigo" where through songs, books, dancing and fun activities, Claudia pases on all her childhood songs and well known Latin American songs as well as tips for engaging kids to learn the basics of Spanish. Now as a mother of two, this is the best way she enjoys contributing to other people's lives in a fun and positive way.